Soccer Tournament December 2020
Jump to navigation
Jump to search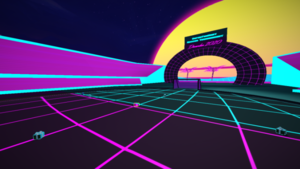 This page is about the 6th Soccer Tournament which will be held in December 2020, organized by FabianF and kimden.
Several quick links: results, discord, luffah.xyz page, prediction game.
Registration
Registration is over, but players can still register as substitutes here.
Rules
Participants and Teams
There are 5 teams, each consisting of 4 players, while at most 3 can play at once.
Team
Custom Name
Members
A
KeViN008
monk
uomosenzanome
Waldlaubsaengernest
B
Haenschen
i386DX
NickerAban
qxel
C
GUILL
mimiz
takos
Zckrfrk
D
elvirolo
FabianF
LLS
TheRocker
E
EEEEEEEEEEEEEEEE
bananenfisch
BigDB
CrystalTheEevee
dbisu
The following players have registered as substitute players: Davster, UnDevDeCatOs, kimden, derFragwuerdige.
Structure
Each two teams play one match which consists of 3 games on 3 different arenas. Arenas are chosen by player in-game among those installed for all players.
Eventually, teams are sorted by the greatest number of points (3 for a win, 1 for a draw), then by the difference of won and lost games, then by the difference of scored and missed goals.
Results
We don't guarantee that we can fill this wiki immediately, so better refer to results page.
Match
Date
Referee(s)
Result
Live
Winner
Server
Video
Notes
E vs C
Friday, December 4th
19h00 UTC
kimden
6-8
Icy
3-12
Air Hockey
2-6
Tournament
result
C
Frankfurt
here
A vs B
Saturday, December 5th
18h15 UTC
FabianF
8-8
Icy
7-8
Soccer Field
7-3
Another Soccer
result
Draw
Frankfurt
here
D vs E
Monday, December 7th
18h00 UTC
kimden
6-4
Icy
4-10
Syncopia
7-1
Asteroid
result
D
Frankfurt
C vs A
Thursday, December 10th
19h00 UTC
result
A vs D
Monday, December 14th
18h00 UTC
result
B vs C
Tuesday, December 15th
19h00 UTC
result
E vs A
Saturday, December 19th
17h00 UTC
result
D vs B
Tuesday, December 22nd
18h45 UTC
result
B vs E
Sunday, December 20th
18h30 UTC
result
C vs D
Monday, December 28th
19h30 UTC
result
Notable facts