Soccer Field
Jump to navigation
Jump to search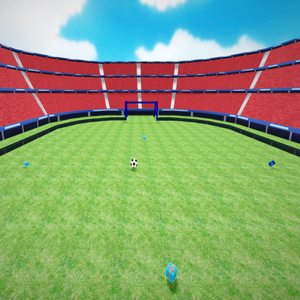 Soccer Field is an official soccer arena, created by Lionel Fuentes and derived from the work of Thomas Oppl and Wayne Dennis.
History
Soccer Field was the original arena in Soccer gamemode, that was first introduced in 2016. Since then, it has been staying as standard arena.
Description
The arena is a grassy soccer stadium. It contains grandstands around the actual field that is delimited by a black border. The teams' goals are colored red and blue. There are 3 giftboxes and 1 big nitro.